#echo77girls: Rocio Mesa
Filmmaker. LA. - California
Rocio Mesa, originally from Granada (Spain) and based in Los Angeles, is a visual artist, independent filmmaker and film programmer. She is the director of LA OLA - Independent Films From Spain, a showcase of the best contemporary Spanish cinema in Los Angeles, New York, and Mexico City.

-How would you define yourself?
I aim to be present, grateful and aware of my privileges. My relationship with art is an excuse to bring joy to my community, and therefore to myself. I don't believe in Capitalism or Patriarchy as successful or even possible systems, so I am constantly finding answers and inspiration in nature, feminism, rock an roll, magic, freaks, and weirdos in general. I try my best to live a sustainable life in which everyone dances every day.

-What influence does fashion have on your day-to-day or work?
My fashion style does not follow the trends, it is directly inspired by the late 60s and early 70s, which somehow is connected with certain subcultures and that has a repercussion on the type friends I have or the kind of people I work with. I don't enjoy buying clothes from big corporations, I like wearing pieces from inspiring designers (who are artists) or gems that I find in flea-markets (where I always interact with interesting people). I don't believe in fast-fashion, I treasure my clothing collection and I wear the same pieces for years, until they tear apart from so many memories.

-How would you define this new era for women and how can we see it reflected in your work?
The future is gender-neutral and I believe art and fashion will navigate that way. However, right now we are living a feminist revolution and we still have a lot of work to do in that field. As a film programmer and film festival director, I am always working to give visibility to the talented female-identified independent filmmakers.

-What is a free woman for you? How do you express your freedom by dressing?
A free woman is the one that learns how to love her own body, despite the unrealistic western stereotypes of beauty that society is trying to make us believe in (which is a very challenging journey). I choose what I dress unapologetically and that itself is somehow a revolutionary act for all women.

-What wakes up in you when you wear an ECHO77 garment?
When I wear ECHO77 I know that I am supporting a sustainable brand created by an artist that I admire. The designs don't follow the mainstream trend, each piece has personality and it is unique. It is a brand that aligns with the way I see life and it is inspiring to me.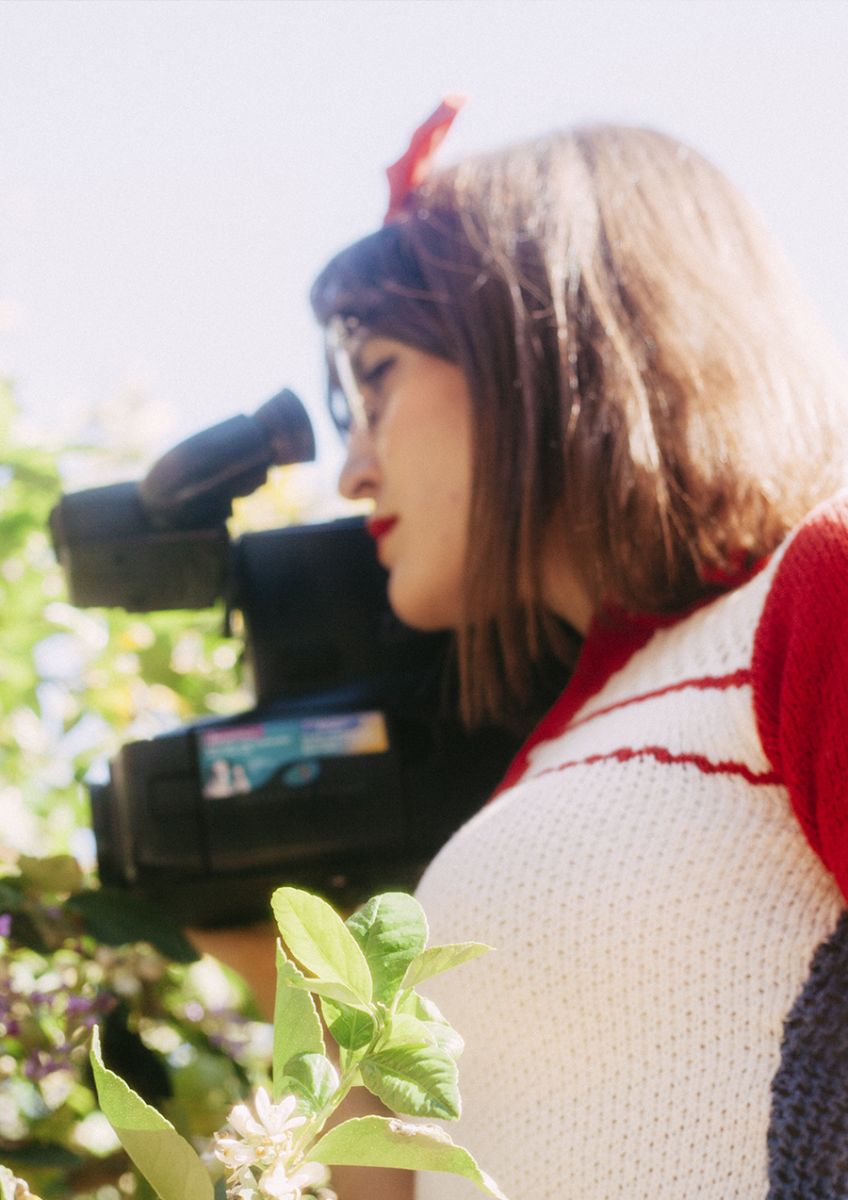 Photography; Kristine Linney @whataboutphoenix