#echo77girls: Kristin Linney
KRISTIN LINNEY @whataboutphoenix
Independent Photographer. LA. California
Kristin is originally from San Francisco and currently based in Los Angeles. She is a photographer focused on analog photography.
Her work is intimate and feminine, portraying a romantic America through landscapes and portraits of today's society.
-How would you define yourself?
I would say I am a very passionate and strong-willed person.
-What influence does fashion have on your day-to-day or work?
Honestly not much influence day-to-day. I tend to stick to a "uniform" look so that I don't have to think too much about my clothes but when I'm working on a photo project the wardrobe comes out and I get creative.

-How would you define this new era for women and how can we see it reflected in your work?
I see freedom expanding and more support for women; even though the government is trying to take away more women's rights we are also standing up and fighting back more than ever. I feel like women have more of a voice now than they ever have before; globally we still have a very long way to go. I take a lot of portraits of women and I try to portray their depth and emotion, showcasing individual strengths and also weaknesses. I think it's important to honor as well as document the ups, downs, and in-betweens. I like to show how beautiful it can be when we feel overwhelmed or sad, as well as when we are feeling strong, happy, or powerful.
-What is a free woman for you? How do you express your freedom by dressing?
A free woman would mean never having to feel badly about or apologize for what you were born with. I express my freedom by dressing without a bra and choosing comfort first.
-What wakes up in you when you wear a ECHO77 garment?
I feel cozy and comfortable in my ECHO77 knit pants, they have a classic feel and are like a cozy sweater for my legs. It looks good because it feels good.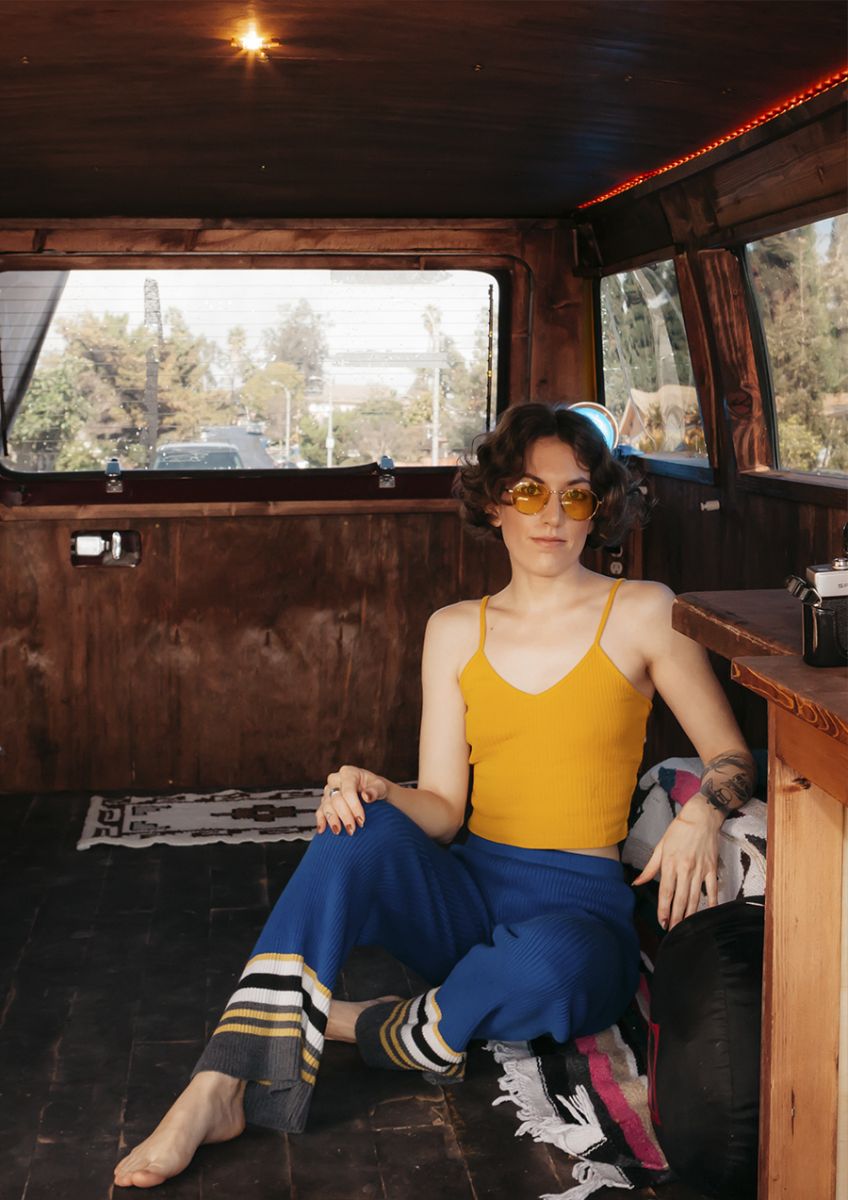 Photography; Kristine Linney @whataboutphoenix